ToxicRival

Clan Quest
Positions
Guilds
Joined Clan
April 18th, 2019
Gaming Info
Old School RuneScape
RSN

ToxicRival
Old School RuneScape
RSN

GRIM T0xic
RuneScape 3
RSN

ToxicQuests
RuneScape 3
Childhood RSN

MASTERSTAT96
Personal Info
Name
Dakota
Age
January, 1997
Sex
Male
Occupation
Data Analyst | Programmer
Location
Ohio
Discord
Discord ID
T0xicShad0w#6996 (UID:318470053525717004)
Signatures




Editor Status
I have edited on this wiki for:


December 26 2021 00:00 UTC


This user has a sandbox here
RuneScape Profile
Introduction to Clan Quest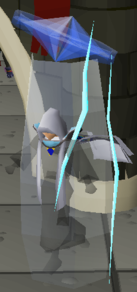 ToxicRival (aka Toxic) is the newest member of the Old School Guild Council who was promoted on the 22nd of December, 2021. He joined clan quest on April 18th, 2019 after he found the clan online and met The Skeezer (Cameron), who helped him strategize defeating Galvek, the final boss of the Dragon Slayer II quest. After defeating Galvek, Toxic went on to complete Monkey Madness II on April 19th, 2019, which was the final quest he needed to receive the Quest Point Cape. He was awarded a silver star in the ranks of Clan Quest as a reward for all of the hard work put forth to complete every quest and receiving 269 quest points.
The Beginning of an Adventure
Toxic has been playing RuneScape since 2007. He started playing RuneScape after witnessing members of his 4th grade class playing it on Miniclip after the lunch period and grew an interest for it. He always enjoyed participating in the minigames inside RuneScape like Clan Wars, FOG (Fist of Guthix), Stealing Creation, Duel Arena, etc.
Toxic spent much time simply playing the game for fun and did not take the game very seriously until later on. He quit playing RuneScape for years after the release of EOC (Evolution of Combat) in 2012, he was relieved to learn Jagex was releasing an old version of the game separate from the existing version in 2013. Although he was excited for the separation of RS3 and RS2 (Old School), he did not create his Old School account until 2016. After creating his account, he realized Jagex reverted back to a version from 2007. Although that did not stop him from playing again, he does miss some of the content Jagex left out when they reverted to the 07 version of RuneScape.
Road to Max
Although Toxic never thought he would be able to achieve a maxed out RuneScape account, he has come to realize after creating and completing many goals including the quest cape, several 99's and many miscellaneous achievements, the finish line isn't so far away.
Noteworthy Events
Getting the Acheivement Diary Cape:

Becoming an IronMan
Toxic decided to create another account to break up the monotony of training an end game account. He created his first ironman account October 2022. He started playing F2P for a few days while he got some starting levels and quests before he ultimately became a member on his new IronMan account. His first goal is to get a high firemaking level by partaking in the Wintertodt mini game. He is still trying to decide if he wants to attempt a slayer untrimmed cape.
Origin of Name
Toxic used to play many games with IRL and online friends on Xbox 360. While playing with these friends, they created many clans. After being a member in these clans and they eventually died, Toxic decided to create his own clan name called Toxic. Although the Toxic clan never did have any other members, Toxic decided to use that for his naming scheme going forward.
Clan Meetups
Toxic attended his first clan meet on November 7th 2021, where he met Draziw (Greg), Sk8r Dan Man (Dan), Francine1225 (Francine), and Thaxy (Tom). Although his meet did not go as planned because he ended up getting sick during the meet, he enjoys being able to meet face to face with clan members he has spent countless amount of hours in game with and will be looking forward to future meets.
About Me
Interests
| My bike | | Tuned bike! |
| --- | --- | --- |
| | | |
Music Taste