This page features versions of Clan Quest's branding that are no longer in use. For the Clan's current branding, please see the official Branding page.
Early Logos
Early logos built on the then-official RuneScape logo.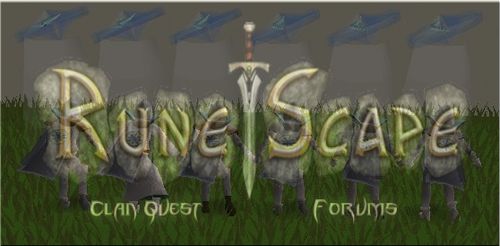 Rune Logo
Logo created by Anamona in May, 2010. It was used as the official CQ logo until June, 2017.


An example of the Rune Logo in use on the former homepage of the Clan Quest website.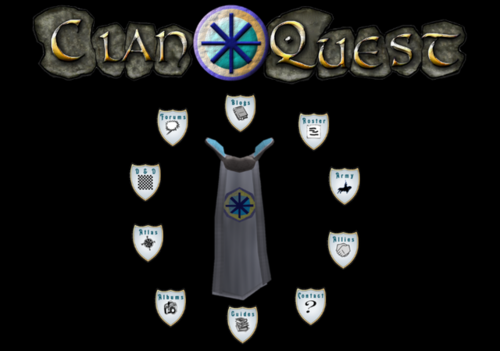 Shield Logo
In June 2017 Clan Quest adopted a new logo built around the idea of the "Quest Shield", inspired by similar RuneScape logo.