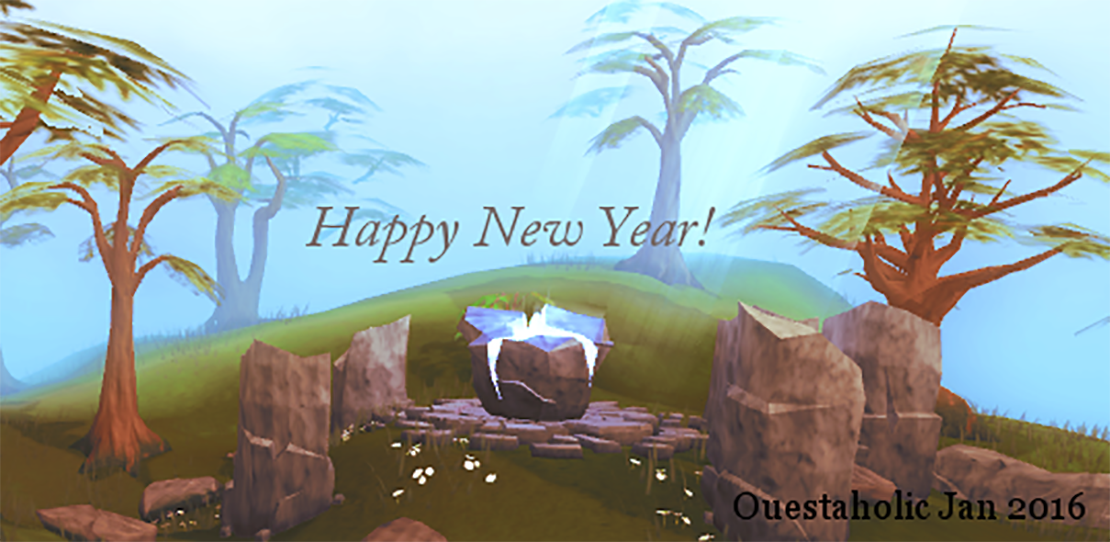 ~!~ ***** ~!~
CLAN QUEST PEOPLE
by Santa Ends
An Interview with Cool Banksy
~!~ ***** ~!~


Hello clannies, today marks the first day of 2016, and our 7th interview since the revamp. Our top notch event coordinator, army cadet staff sergeant Cool Banksy has kindly accepted the hot seat for this month, and without further ado.. let's see all kinds of weird and wonderful questions our clannies have to ask.
Liz:
Hello Banksy!
So you're on the "hot seat", awesome! I've read on your introduction that you work as a first aider. Would that be similar to the US Emergency Medical Service, being called on the scene of emergency such as accidents and other health related crisis? What's a typical day for you with that kind of job. Would you mind sharing your most intense experience?
Not quite Liz! I learnt basic first aid through the UK Army Cadets, I developed this and there has been occasions where I've had to use these skills. Whereas most people can get a qualification such as First Aid at work or Lifeguard training, I took this basic training, developed it and went on countless courses, where I now work as an emergency response for a shopping centre in my local town.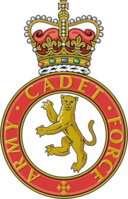 If I'm honest with you, a lot of it is time sat down, having coffee and occasionally making the rounds so to speak. I won't go into great detail about what I've come across, but most of the civilian accidents that can happen I've had to deal with, ranging from allergic reactions down to Having to use AED's.

It's not always a pleasant job, especially as I'm only 17! So it makes a change to your usual paper round or sales assistant as a teenager!
You're currently in college, too, what are you majoring in? Do you like your chosen academic field?
So, in England by college I mean year 12-13, which is 16-18year olds. Not quite sure what that converts to in other countries, but I'm studying a broad course in ALevel Engineering and Physics. I do enjoy them both, however Engineering takes my interest and priority. I hope to be going to Uni after my exams, either to Cambridge, Loughborough or Hong Kong!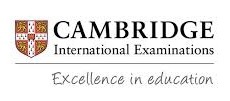 }}
How long have you been playing RuneScape and how did you find out about this game?
Youll like this one! My half brother introduced me to Runescape when I was 9! He was and is a massive gamer, and I always admired him. His account was Diablo Rob and he made one for me called Diablo Bat, and would always impress me as he would turn up in split bark armour and other member based items that now I wouldn't even pick up as a drop!

I stopped playing and then started up at 16, where I got my old account and continued the adventure!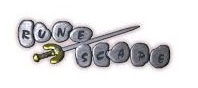 Was there a time when you've stopped playing for awhile and what was the reason?
Besides the last reason, I stopped playing over my GCSE exam period, I played a lot of Es and didn't want to affect my exams, it paid off, now I have a job which pays for membership and all the nights out!
What is it about RuneScape that attracts you most?
The people. Doesn't matter if it's in game or the clan. It's meeting people online, and in another sense, lets me be a different person?

At college I guess I would say I'm the partying, clubbing and very social guy, but RS lets me have a different life, it lets me wind down, almost as if I'm in another world, maybe even in Runescape. It removes the pressure to keep up a social life if I say so big-headedly...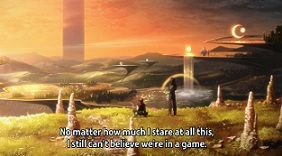 What makes Banksy tick in real life?
The adventure! I love being out and about, meeting new people. I find it easy to read people's emotions and personallities, so I'm quite quick to determine whether we will get on or not. Other than that I have many hobbies, hopefully asked in future questions!
Karen:
Do you have any special abilities we do not know of?
Of Course I do! I'm actually physic, it's why I can tell you're going to think of a pink rabbit in about 2 seconds. Besides that, have you ever seen Batman and I in the same room? I didn't think so.
What has been the most embarrassing moment, in your life-time?
Ahh, I'm not too sure really as I'm quite a confident fellow. I would say that when I went skiing last year, a group of us went on the ski-pulley ( T-Bar ) and this was about a 10 minute journey just holding on. This included amazing views and drops leading kilometers down piste.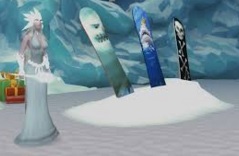 Just as we got around 100m from the top, my friend fell off, unbalancing the pulley meaning I follow suit! We're buried waist deep in snow, skis strapped to our backs and we're cracking up as everyone in our group just slides past us!

The issue was, there was about 50m of 70 degree mountain that we had to pass to get back on the piste, and even in the minus temperatures, we were sweating and heaving by the time we finally saw clear paths! All in all, it was an amazing adventure!
How wealthy are you on Runescape?
Oh this is a lovely question to ask Karen! However I will have to disappoint!

A tradition in my old clan was to never reveal! I don't really know why we did this, but, it was just a bit of fun! I'll give you a clue though, I have bought VIP membership, a full-priced legendary pet along with bonds to get spins ( for glasses ), new bossing gear such as ascension cbows and pernix; and I'm still comfortably flipping
!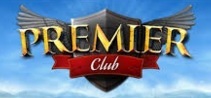 We often did competitions where we would start with 1gp and race to 200m, unfortunately I never came first with these competitions, but if anyone needs any help with flipping, I'm always here!
What is your favorite type of shoe?
It varies, I'm mad about fashion, both in game and irl! If I'm not wearing a flashy suit along with shoes for college, I'm rocking some form of warm jumper, black skinny jeans and my good old red leather converse. What can I say? Traditional 'cheeky nandos' 17 year old.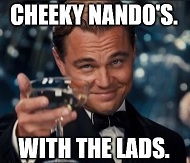 Favorite anime?
This is where you disown me....? I don't watch any anime...I however love all the comic-book programmes, such as Arrow, The Flash and The Walking Dead!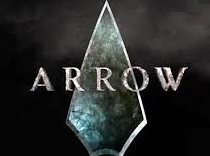 If you had the ability to make one wish come true. What would your wish be?
I believe that we learn from our past, right and wrong. However, there has been times where I have made dreadful mistakes. I have been selfish and prioritized myself before my family, friends and even strangers. It's why I enjoy being a first-aider, sure it's grim, but I'm helping people I don't even know.

My one wish would be not to change what I've done in the past. Not at all. But to right my wrongs with people I've affected because of poor decisions. I live with my past, they shouldn't have to!
What is your normal blood pressure?
I'm not too sure what it is at the moment, but it's around the 115/75 mark, how come?
How often do you exercise and what do you do?
Quite a lot! We have a state-of-the-art gym at college as it was built a year ago, but I mainly work on circuit training and medium distance running, maxing out at around 5km. I used to box and play rugby, but I gave them up and now I'm crazy about skiing and snowboarding to a lesser extent.
What are your favorite snacks?
It's difficult, I do my best to eat healthily, but when I fancy a cheat I'm a sucker for grilled-cheese sandwiches!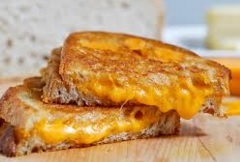 Ren:
How much bank could Cool Banksy bank if Cool Banksy could make bank?
A Cool Banksy would bank as much bank as a Cool Banksy could bank if a Cool Banksy could bank bank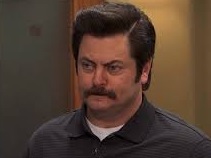 (Ron Swanson deserves a meme..)
Alaska:
What is something significant you gained from playing RuneScape?
Money! If only I could handle money irl as well as I do in RuneScape, I'd be in a very happy place aha :P!
Describe your ideal day?
It has to be something social. Going out to the mountains with friends, spend the day out and then to go out to town afterwards
What can I say, I'm young!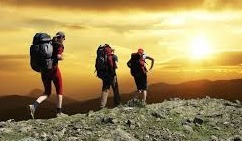 What would your famous last words be?
I'd probably go for something mysterious, but comical, just to bring out what I hopefully will live for. I can't really say if I'm honest, I don't plan to die any time soon :D
Any regrets so far in life?
Not pushing myself harder in school. I've always been capable of doing exceedingly well, but I became lazy, I have focused too much on my social life and its made me have to work really hard for the grades I'm achieving.
What's the best thing you've experienced in life so far?
Last February I went skiing with my friends, it was AMAZING! Having snowboarded and been skiing for a lot of my life, I enjoy it and it was the first time I had gone without family. The views were amazing, the rush to be back on the slopes, and the off-piste was untouched! I can't wait to go next month.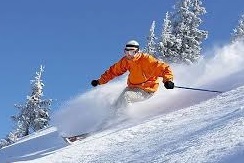 Sarah:
Banksy, I admire your enthusiasm very much.
What drives you to be a member of ETU?
I was the co-founder of my old clan, where my role was organizing events, I had a group, much alike the ETU with some very talented and quick-thinking members. As I joined ClanQuest, I heard about the ETU and signed up straight away!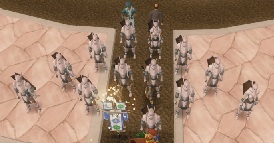 "We love karaoke night, and will beat the tar outta you if you make fun of it."
I'm also a member of the Razzers

!
You seem so happy most of time. What things make you sad?
Quite a difficult question to answer if I'm honest. I've been sad before yes, but, not to the point where I will feel down for a period of time. I guess you could consider it just missing things, I love being part of the Cadets and love to ski, so when I look back to memories, it kind of makes me feel down, but in a positive aspect?
You live in England, near London right? What do you like most about where you live? What do you like least?
The availability! I can get a bus and do pretty much ANYTHING I want, even if this means going to London for the day. However, as much as I shouldn't be doing it, the clubs in London are amazing and its certainly an experience worth trying if you're into all of that!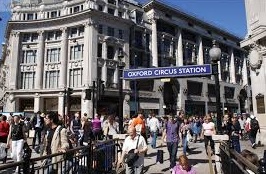 Besides that, seeing Oxford Street, the Shard and other buildings interests me because of my Engineering course.
Have you traveled other places, if so where and what part did you most enjoy?
I guess I would say I've been to a moderate amount of places for my age! I've never been to either of the America's, however I would love to! When I was younger my parents considered moving to NYC, I was too young to go visit it, but I would love to now!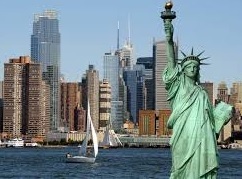 Besides that dream, I've been all over Europe, mainly around the Alps but Spain and Turkey included. My nan lives in Turkey and we go there every year. This summer I get the joy of staying at their villa with a group of friends, while my grandparents are in Spain, so I'd advise you avoid that area unless you want to be part of 'Inbetweeners 3'
What is your birthday? Do you believe in horoscopes at all?
July 9th. And not particularly, I believe we decide our own fate, or forecast so to speak.
Tell me one thing about you that you think I would never guess.
Hmm....what would be interesting enough....I have two tattoos?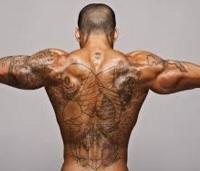 Ren, round 2: (Appreciate the enthusiasm

)
If you could take one item from your RS account and bring it into the real world, what would it be?
I would probably be my money pouch..! Oh the things I would do.....however, the Sunglasses do have a resemblance to my RayBan's, so that'll do!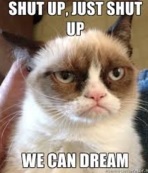 What is the most breathtaking location/viewpoint you have seen in your life?
Skiing last February in Bavaria, the views were amazing near the summits, I would kill to go there again...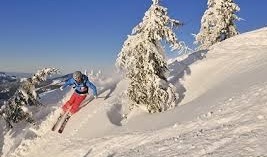 I'm going again this February....so I'll let you decide what evil deed I have done!
What made you choose the name Cool Banksy, and what sort of meaning does that name have to you?
No reason, just a random name to be honest....besides my surname is Banks? I guess I can draw, paint etc, but I wouldn't say I am street-artist potential...or am I? That might be the secret...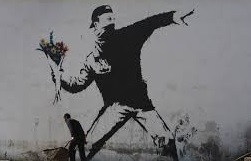 (Banksy is an English based graffiti artist, activist, film director, whose identity is unknown. Noob Santa had to google.)
DC or Marvel?
Varies. However I love the Green Arrow, comic and TV series, so I guess that'll work for me!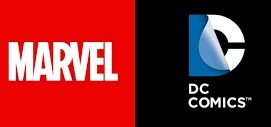 Santa:
Over the few years you've been playing, is there anything you've learned in-game that you've implemented in your real life?
Work hard and you will get it. I remember being that nub unable to afford to buy Rune armour, dragon was a myth to me. Now, after working hard and staying committed, it's items I wouldn't pick up without Legendary Pet (Cerebus).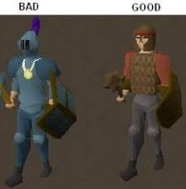 Now the other way around. Any lessons you took from real life to the game?
...i really dont know sorry
What's the nicest thing anyone has ever done for you? In game and irl.
I've mentioned it a few times, so I guess I'll go into detail. IRL,my uncle was going away skiing, which he had done his whole life. The tickets were paid for, everything covered however last minute, one of his friends had an injury, and was unable to go.

He offered me a place, as he knew I loved outdoor activities and could snowboard. Ever since then I have loved it, gone on multiple holidays, last year with friends, next month with cadets!
In game, it would have to be my brother simply introducing me to the game!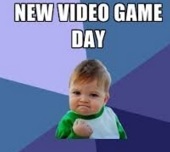 What is your one biggest regret in life and how have you learned from it?
Not pushing myself further in exams. Sure I'm doing well for myself, but, I could always be doing better, I became lazy and cocky, which is the difference between A*'ss and A/B's

What is your biggest regret on RS? Again, how have you learnt from it?

Not getting members sooner! I loved it!

That and spending over 300m on VIP.
Would be great if you could share some good memories you hold on to after all these years? In game, as well as real life.
I feel bad for mentioning skiing so much, so I'm going to talk about Army Cadets! I've been with them for 6 years nearly, I've completed the syllabus and have the rank of Staff-Sergeant.

I'm the senior NCO (non-commissioned officer) of my detachment, where I go to twice a week for 5 hours in total. I heavily enjoy it, and it's honestly not a case of kids running around with lazertag.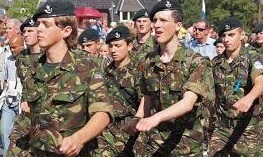 It's rather realistic, and if you really push yourself far, you end up going away on weekends, for instance I've been away with the Royal Anglian's 3rd Batallion, where a group of cadets played enemy for them. How cool is that?!
If there was one thing you felt you could do better irl and in game, what is it?
Be more efficient, I get distracted, so that extra 99 never comes around the corner! That and assignments.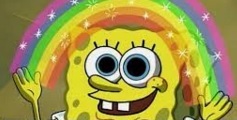 *Whew* There we have it. Possibly the longest interview in Questaholic history. Even the font got squeezed smaller. It's a pleasure reading through all the answers, it must have gotten extremely tiring to answer them all. Thank you fellow clanmates, without your continued support we would not have had such a nice plethora of questions. For our older clannies, sorry for the small font. I tried to make it bigger but the offsite couldn't make it work.
Article by SantaEnds
This month we have Train- Shake Up Christmas by the classy Chaosjesslove (Chaos Jess on RS, from Fast SC).
She's one of the older RSMVers still making videos now and then, ever since I started watching them in 2007.
Known for simple and elegant edits, she has a horde of friends who can emote sync.
One of the few RSMVers who is maxed, she plays it honest, and has a wider range of emotes than most.
She's also one of the hardcore ones who buys solomon store emote overrides, and that makes her videos great.
This is a simple edit without much colouring or flashy effects. But she makes it up for having good angles and great transitions from one place to another. The richness of the story telling make this one of the best she's done. Every good song tells a story, and she has the knack of telling it.
Article by SantaEnds
Alaska's Trimmed Completionist
The 3rd person I know who has this historic achievement.. other 2 is Wolfie and my former clan leader Ng Min Teck, who is also the second person to ever get it.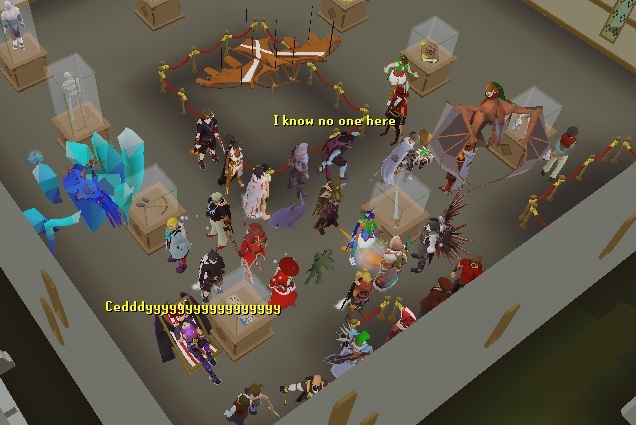 Everything is better when potart attends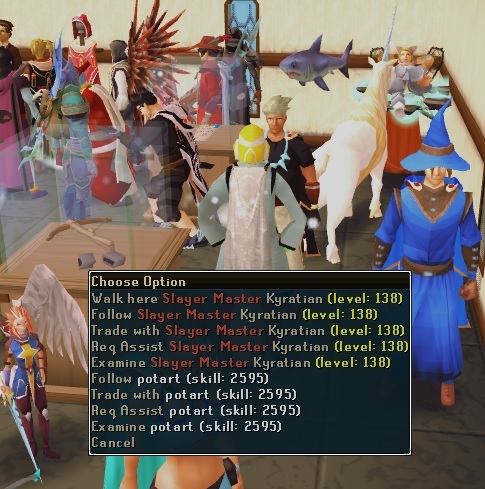 Classic spam, wouldn't have it any other way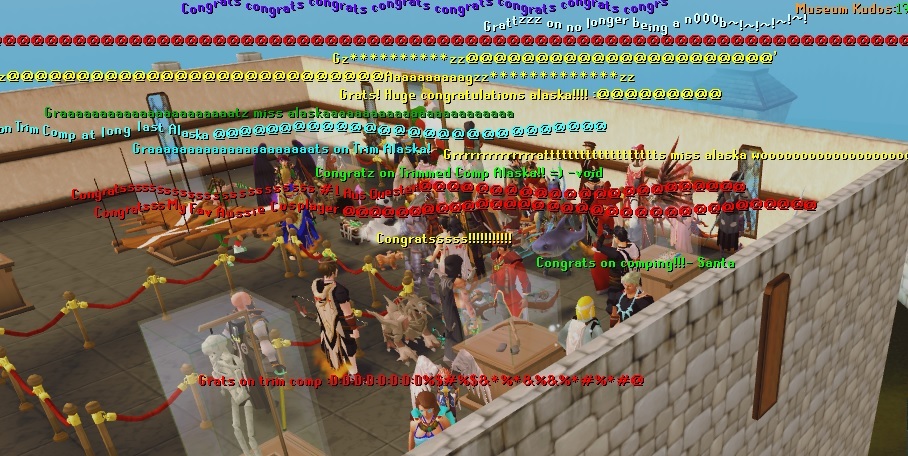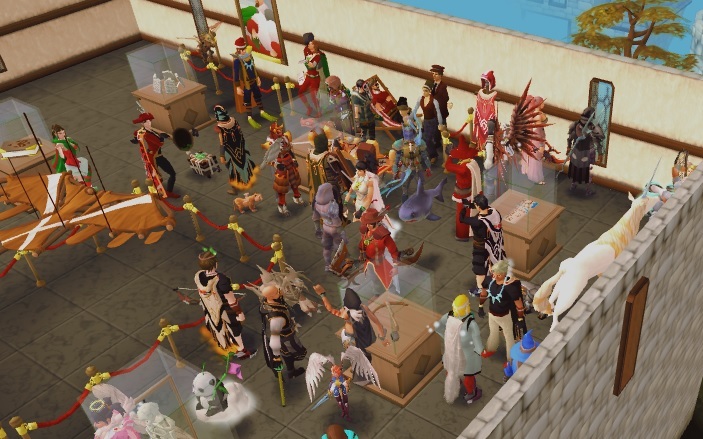 Dragon!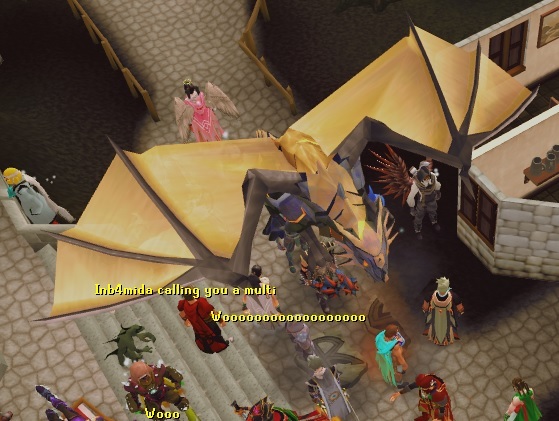 Hmm.. black or gold?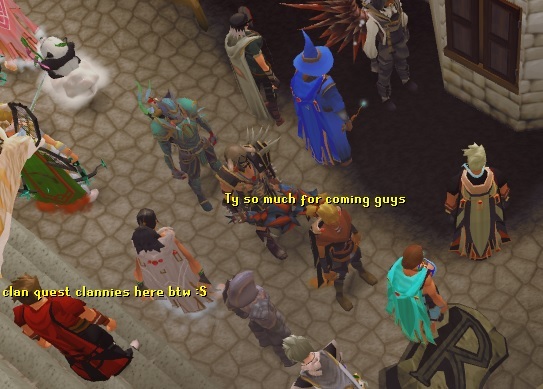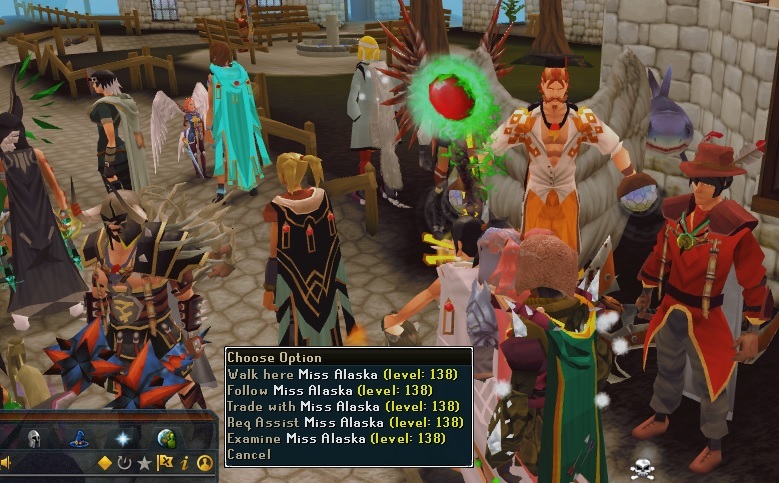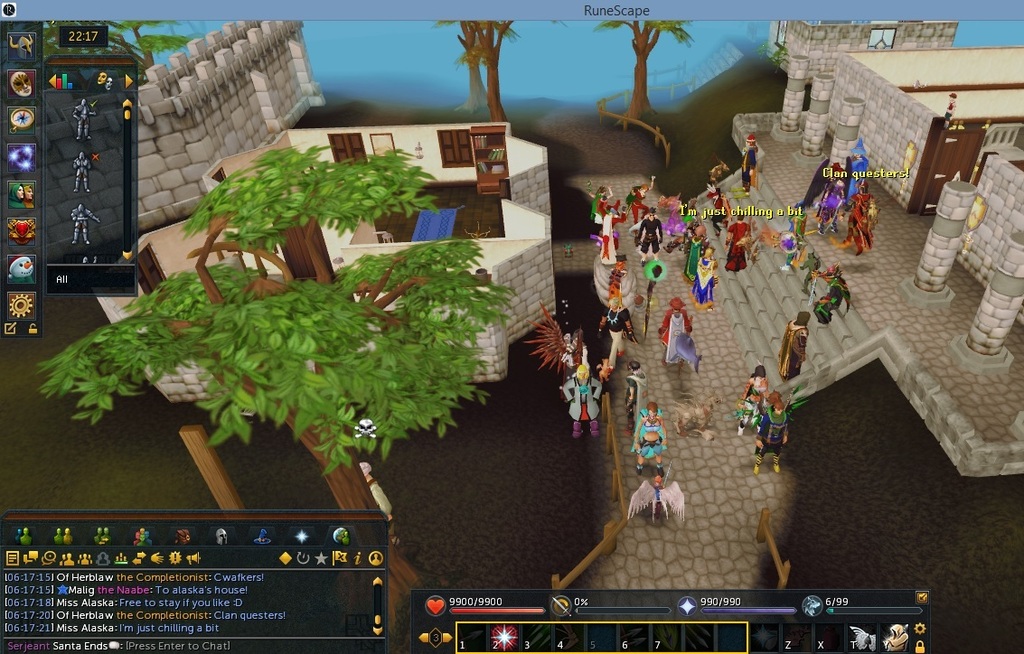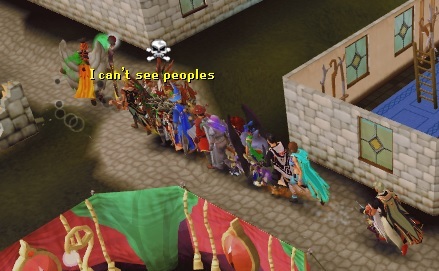 Awkward moment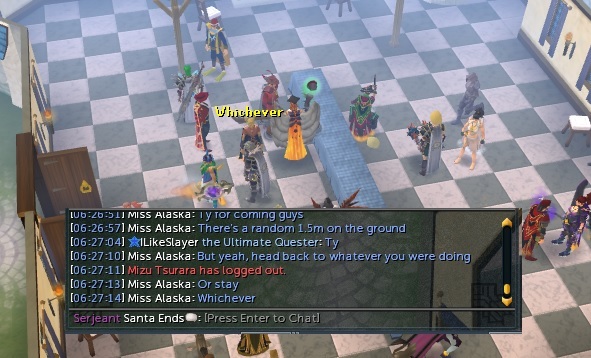 About CQ noobs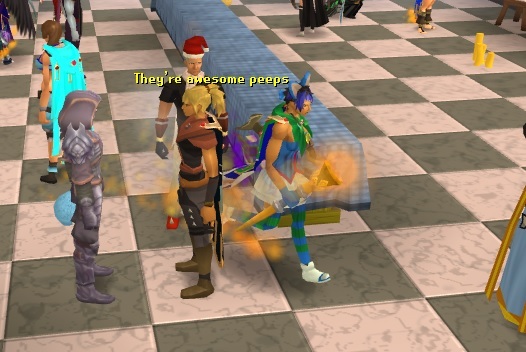 Final shot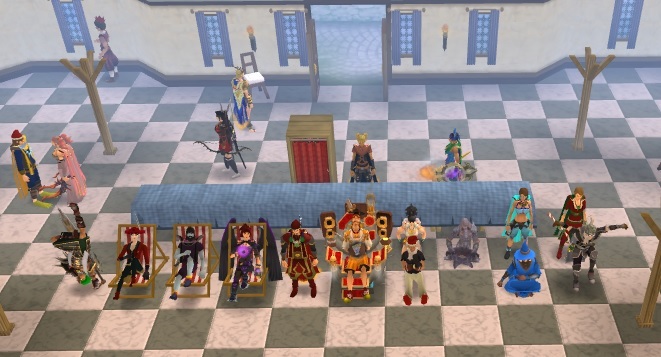 Article by SantaEnds
Scam prevention! Do not put your account in danger.
If you are selected for a Player Moderator invitation,
a message will be sent to your Jagex secure message centre inviting you to register with us through the Player Moderator Centre
, so be sure to read any messages carefully. Once you have accepted and the confirmation has been received, you will get your silver crown and moderator abilities. Jagex never offers moderator status by external email, in-game or on third-party websites."
For more info, official guide to Player Moderators:
http://services.runescape.com/m=rswiki/en/Player_Moderators
Recently, while I was doing King Black Dragons with Garden and a friend, I received this message. I thought it was weird- no mod crown, never heard of this mod before..
This is what I got.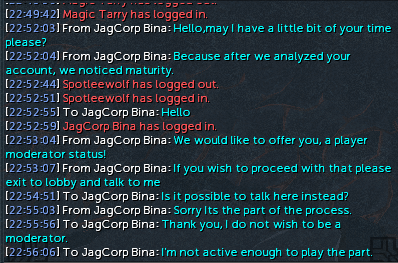 Smells fishy. Time to google it. Found this.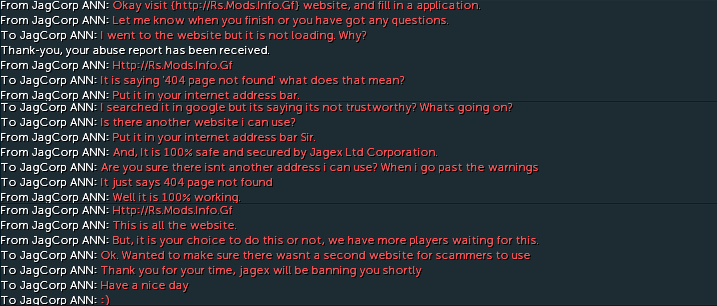 Stay safe.
Article by SantaEnds