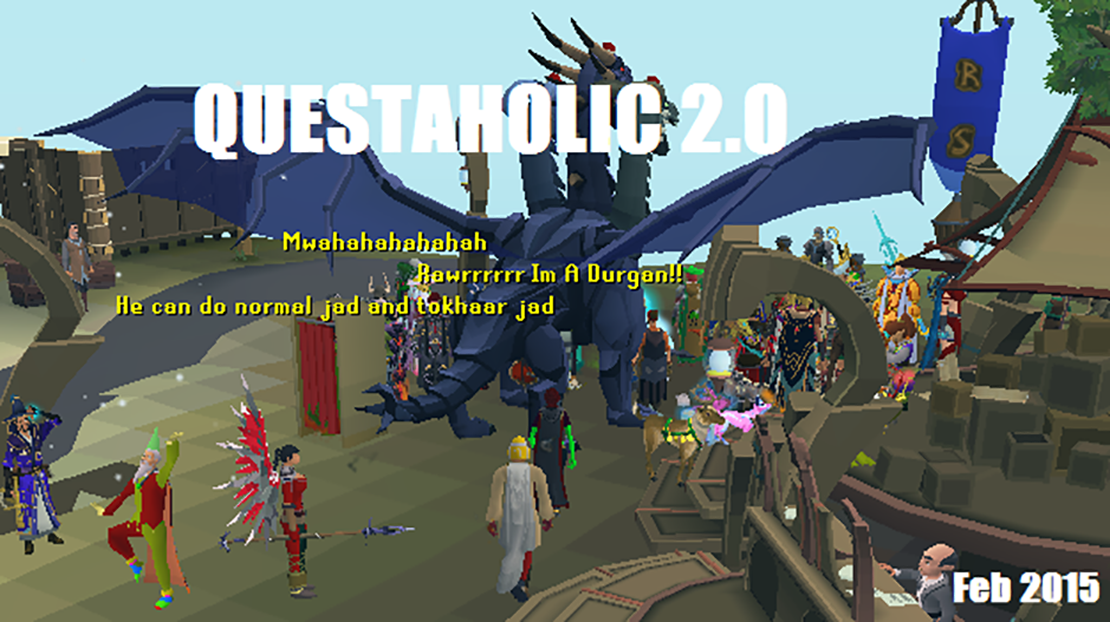 ~!~ ***** ~!~
CLAN QUEST PEOPLE
by Santa Ends
An Interview with Eric
~!~ ***** ~!~

Hello Clannies. It's February- Valentines day, Chinese New Year, Mardi Gras, but most importantly we have Eric with us this month. Flush with happiness, this lucky man is engaged and due to tie the knot in a few months' time. Without further ado..
Alaska:
What are you currently striving towards most IRL?
Right now, my main goal is to get a promotion at work. Basically the equivalent of being an assistant manager for one of the departments.
Favourite TV show?
I have to choose just ONE show as my favorite? Hmm.... Dragonball Z is amazing. My favorite saga is the Cell saga; specifically the fight between Gohan and Cell.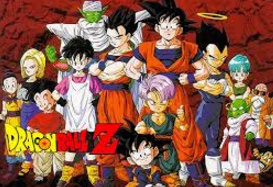 Favourite movie?
I can't choose a favorite movie. That's impossible. SO MANY!!! The recent Star Wars movie was awesome. I'm always down for a good comedy; Adam Sandler's early work, such as Happy Gilmore and Waterboy, were the movies I grew up watching. Of course, the two recent DBZ movies, Battle of Gods and Resurrection F, were so good!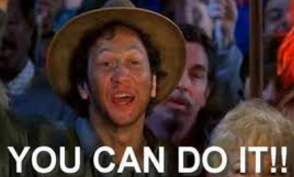 (Many years later, I only remember this)
What got you interested in RuneScape's lore / quests?
What really got me going in questing, and, in turn, got me to enjoy questing, was when Recipe for Disaster was released. Between doing quests to do the sub-quests and getting the QP needed for the final battle, I got wrapped up into questing. I've always been into skilling more than anything, so questing was a nice way to take a break from it.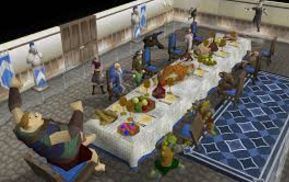 (Was the best quest ever. Some say it still is.)
How did you find out about RuneScape?
I found out about RuneScape from a website called miniclip.com. I went on there all the time to play random games when I got bored and they would advertise games on their homepage from time to time. One day, RuneScape was on there. I clicked to see what it was about and the rest is history. I started playing my freshman year of high school. which was 2005 I believe.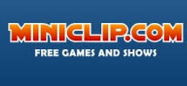 Got a favourite quote?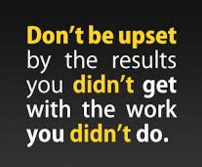 Cireon:

What place in Runescape would you love to visit for real?
I think Prifddinas would be cool to visit. It has everything you could ever need. Elves would be cool to talk to. It seems like a futuristic type place.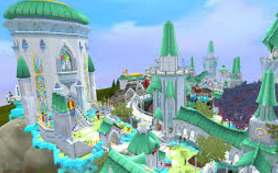 What's the story behind your name? And any other names you had?
My original name is Eric Hicks90, which is obviously my real name and the 90 is the year I was born. Chaotic Eric was my only other long-term display name. I changed it to that the day I got my first chaotic weapon, which was the rapier (pre-eoc when it actually was a really good weapon).
My current name is Saiyan Eric which has to do with Dragonball Z. So I usually try to stick with something that involves my name.
What made you join Clan Quest?
I joined CQ a few years back. I think I found it through a clan mate from a previous clan. I took a year off from RS so that long ago is a blur. Ever since I joined the chat, I knew it was the clan for me.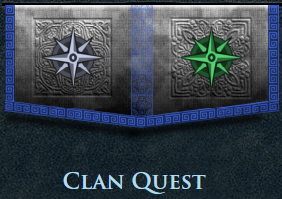 What do you like most about Clan Quest right now?
I love the atmosphere from being in the chat of the clan. Everyone is friendly, helps others when assistance is required and everyone just seems to be themselves and goof off and have fun!
LizBeth:

Hi, Eric, how's it going?
Great! Getting settled into my first apartment & wedding planning is a bit stressful, but I couldn't be happier with where I see life taking me!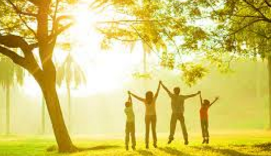 Do you have a favorite song that you don't get tired of listening to?
Honky Tonk Badonkadonk by Trace Adkins will never get old to me!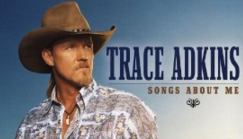 Do you play any musical instrument(s)?
It's been awhile, but I do know how to play the drums. I currently do not have my own set because I don't have a place to play it. One day I will!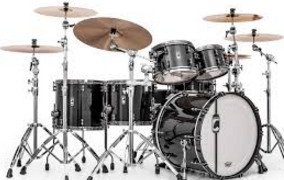 What does your perfect day look like?
Waking up with zero debt, enough money to not have to work & sitting outside with my (soon to be) wife enjoying the day.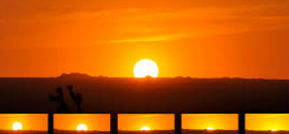 Where do you most want to travel, but have never been?
I never really put much thought into it. I've never been outside of the U.S. but I would love to visit another country.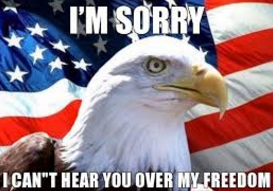 What has been your biggest challenge in RL and RS that you would like to share with us?
RL: I went through a very tough few months in 2014. I got mixed into a situation I shouldn't have. It put me into a depression I didn't know existed. I learned a lot from it that has helped me get to where I am now.
RS: Going for QPC and Max was probably the two most challenging things I've done, but both were totally worth it. Of course, Invention has now stolen that from me! I'm basically forcing myself to boss for cash and wait for prices to somewhat go back to normal. So RIP max cape until probably next year.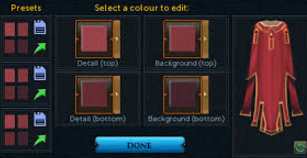 What is your pet peeve, if you have any?
I have too many. One that comes to mind is I hate when somebody else makes a plan with me, then they are either late or bail altogether (here's the key part) AT THE LAST MINUTE!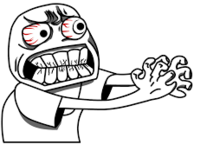 I don't care if something comes up, that happens. But don't make up lame excuses and tell me when it's too late, because then I'll be upset for a while. Rant over.
Shane:

Do you play any other video games aside from RuneScape? If so, which?
I just activated my Xbox Live account so now I also play CoD Black Ops III. I also love the Assassin's Creed games. Still working on Unity but I haven't had a lot of time to play recently.
iOS, Windows Phone, or Android?
I've been on team Apple for about 4 years now. I jumped from an iPhone 4 to the 6 I have now. Before that, I had the Droid phones. I like the Android system, but having Droids pushed me away because they were crap phones. I have very little issues with iPhones and I like the iOS system.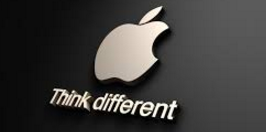 Following that, what's your favourite non built-in, non social media/communication app on your phone?
Probably the app for my bank account so I can make sure I don't go broke XD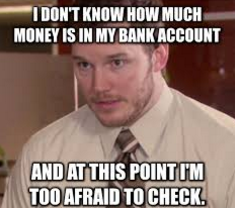 What's the most uncomfortable thing you've ever had to wear? Either because it was awkward and didn't fit right or because you didn't like the way it made you look?
Ha, this is pretty recent. Like, 2 weeks ago recent. My fiancé gave me a pair of jeans to put on. I got them about half way up my quads when I notice that they were going to be too small. I looked at the tag and it was a 28" waist size!
I had worn this about a year ago and they fit fine. Now I'm at a 32 or 33. Needless to say, I was unable to even zip them up! I will be hitting the gym VERY soon!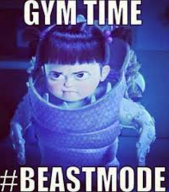 Iskh:

You have a QPC obviously, but what other achievements in RS?
I did have Max cape until invention came out, but that's about it. I'm not so lucky with drops so nothing to tell there. Though I did split a duo drop of Sara hilt when it was about 32m, before EoC time.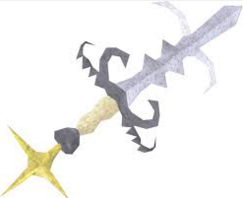 Are you going to add a players keepsafe so we can stalk you?
I don't know how to add one. Maybe someone can show me!
You can have a look at Iskh's here, for a rough idea. It is very neat. http://forums.clanquest.org/viewtopic.php?f=24&t=3099
Santa:

How did you first come into contact with RS? How long have you been playing?
I found RS first though miniclip.com during my freshman year in high school, which was... in 2005.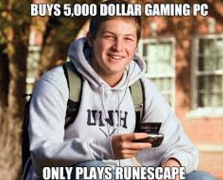 (Whoa, 11 year veteran right here.)
How was RS in your beginner days? What do you feel about RS and the community now?
I really enjoyed learning the game! It was, and still is, addicting. I remember my mom getting super annoyed at me playing it so much, mainly because the computer we had was in her room.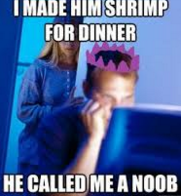 What keeps you coming back, logging in and playing?
Before I maxed, that is what had me going. Honestly, ever since I maxed, I've felt so lost because I don't know what to do. Skilling is life! Invention is weird so I'm gonna take the time to learn bosses and make money from drops.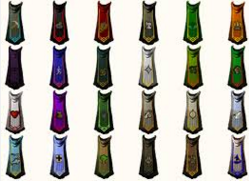 (You know you want them!)
Did you have a "favourite year" on RS, or any fond memories to share?
The year before EoC was released. I basically just accepted it because I can't go back to the way things were. I know we now have Old School, but I really don't want to start over again.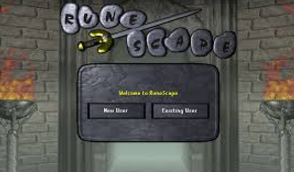 Were you solo or in another, before you joined us? Share some experience with us!

I had been in a few clans before CQ. They were all pretty chill but things eventually fell apart. People in CQ seem more mature than my previous clans. All of you are awesome!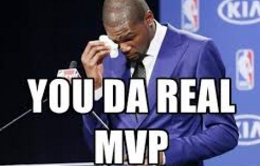 If you are comfortable with it, can you share some stories of joy or annoyance in your real life?
The biggest joy is what is going to happen is a couple of short months; I GET MARRIED!!!  :king:  :queen: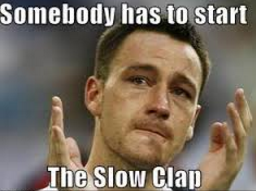 Thank you Eric for making time for us despite your busy life.. with work, marriage and moving house going on. Answering all these is a lot of work and I'm super happy to receive your reply (because I can spam memes again). I'm sure everyone else reading this is too. Thank you all for the questions submitted, and Eric for his patience.
Article by SantaEnds
For the month of February we have Sense Fail- Sick or Sane by Blackbandwar. He's known for his intense video editing and he has one of the best editing skills in the community. This is because of his ability to sync clips with super fast paced songs. I believe you have to like a song in order to know how to edit it, and he is the perfect example. The whole song was pretty much fast paced, only slowing down at the last 5 seconds.
The great amount of motion blurs as well as the colour levels were done well. I was speechless when I first saw it. He uses RS HD exclusively on a private server, never old school or RS3. I suppose he doesn't pay for membership anymore, but he still uploads often.
Many in the RSMV community are like that. Resist change, prefer staying in the comforts of a private server. I understand that better than anyone- I was like him last time before I joined Clan Quest.
He is the owner of Vengium, a RS HD private server catered for RSMV use exclusively. It has every emote and emote item ever produced before RS3, including the quest exclusive ones like crystal chimes, prayer books and the awesome orb of oculus. The thing is, it isn't available for download on a website, he gives links to those that want to utilise it.
Passion drives a fan no amount of money can.
Article by SantaEnds
Achievements:
February 1 2016, 1300 GMT, our first clannie got 99 Invention. Barely 2 weeks after release- congratulations Idiot!
In other news, it seems with the release of Invention many noobs awoke from their hibernation. Welcome back Tohtli and Rex, among many others. Good to see you guys again.
Article by SantaEnds
~!~ ***** ~!~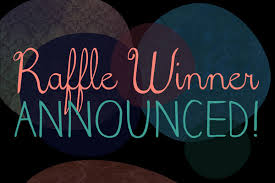 Winner of the January Raffle is
SANTA ENDS
The first recurring all month raffle organized the Boon, was a huge success. Clannies acquired a total of 241 tickets. The raffle for JANUARY was drawn on Feb. 5th, and our Questaholic Editor was the winner.
Since Santa may be reluctant to announce this himself, I'm adding it to the February issue.
~!~ ***** ~!~
Article by MsKonnan