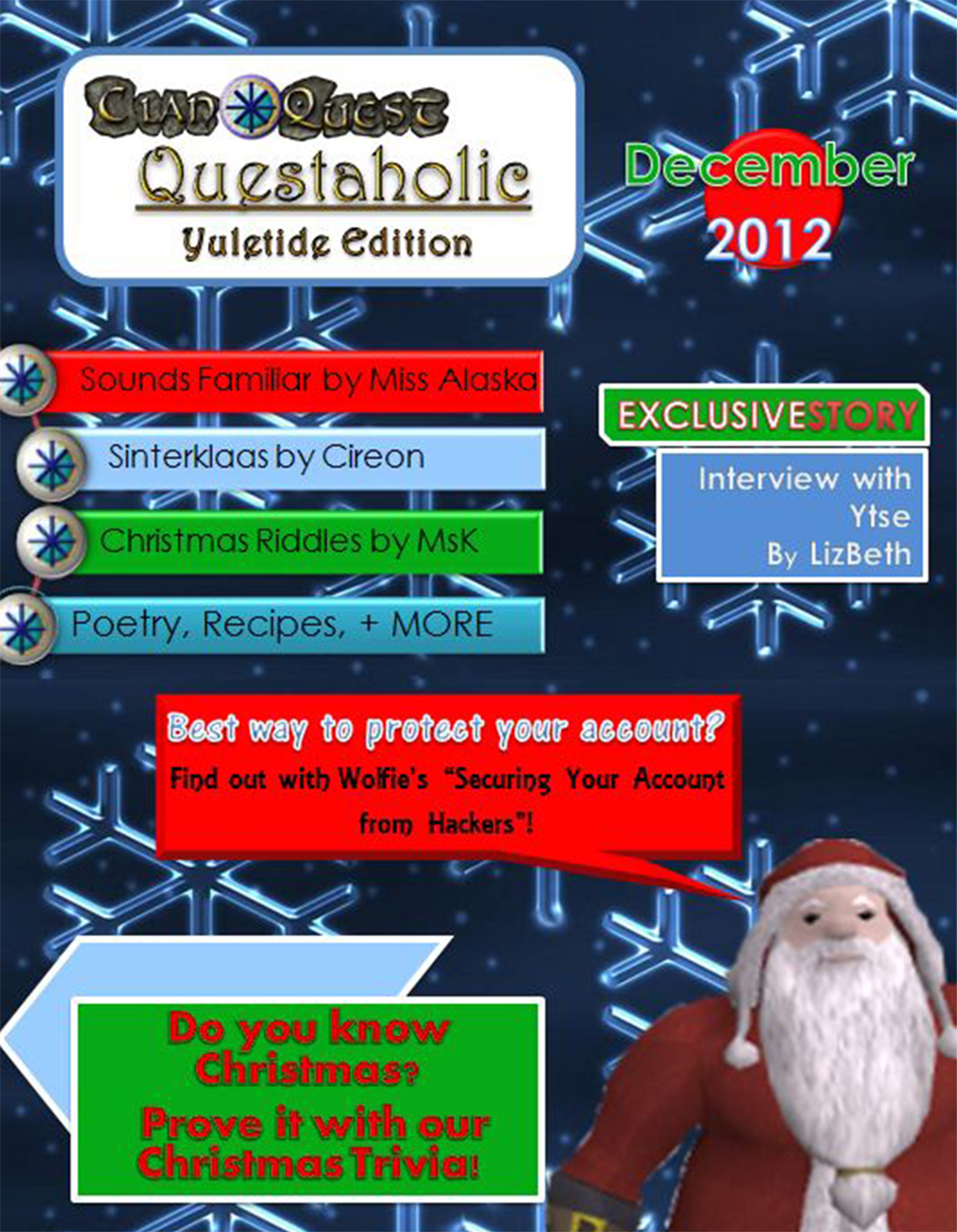 ~!~ ***** ~!~
Interview with the All-Around Noob, Ytse

Head of Low Council and A Dynamic Musician
Whether he is ripping his guitar with heavy metal rock, or leading the clan with endless activities and events, Ytse is undoubtedly the all around uber Noob. This Low Councilor could easily put the Energizer bunny to shame. He just keeps going and going and going. Why is he so motivated? Is it his love for Clan Quest or is he simply a natural leader? Let's find out.
LizBeth:
Hey Ytse, how's it going?
Pretty good, how are you doing?
Oh, fine and dandy as always. Beth is so compelled to add more, but she might steal the limelight from you...heh! I have to keep her from resurfacing.  :D So, let's get started...
When did you join Clan Quest and how did you find out about this awesome clan?
I joined in late June, 2011. I found out because Tohtli had his vexellium planted at Piscatoris, by the monkfish.
What were your first impressions of the members and its leaders at that time?
To be honest, I didn't really start paying attention until a few months in. I was sponsored in about 10 minutes though by saying I hated Justin Bieber, so I thought the members were pretty cool.
Ah yes, just by being an anti-Bieber will get you in back then...lol! *Ahem* Have your impressions changed from the time you first joined till now? If so, would you mind elaborating?
Yeah. Now I'm starting to view Clan Quest as a pretty cohesive community, one that the leaders do a good job of keeping regulated and cohesive.
What is it about this clan that appeals to you most? Is there something about it that is unappealing to you?
I like the intelligence of the members. The only unappealing thing to me is how strongly the language rule is enforced. I curse like a sailor most of the time.
Lol! That ought to take a lot of inhibitions on your part just to keep yourself from cussing. You're doing a pretty good job, though. You might be able to invent words that are actually bad but more acceptable in cc. Wait! I didn't say that...Beth did. Anyway, what are your favorite colors?
Black, dark purple, dark blue.
I was thinking of using those exact colors, but the readers might become cock-eyed when they're done reading. The lighter shades are less eye-straining. :D Among all the instruments that you've played what was the hardest instrument for you to master?
Crash cymbals. I kid you not. I could tell stories about the bruises, but I won't.
And I thought I could encourage you to write an essay about your bruises...dang! Do you enjoy playing in a college orchestral ensemble? Any preference between band and orchestra?
Absolutely, I love it. I'd have to say I prefer orchestra, though. There's something about adding strings that makes everything sound so much better.
I definitely agree with that. Any favorite classical music piece that you had performed? (You may post a music video if you like).
It's so hard to pick... But for my last concert, I got to play snare drum(s) on this piece.
http://www.youtube.com/watch?v=FhEzzw5ZCec
Do you have any plan of joining a professional orchestra after college?
If my schedule allows it, absolutely. I do want to make money, though...
Bori:
Sooo.. How's it feel to become the new HoLC?
Like I'm following in some big footsteps! I'll do the best I can, though.
So I know your learning Chinese, where would you go in China if you were offered a free trip there?
I've heard Sichuan is beautiful.
Are you a fan of Ni Hao Kai Lan?
You mean Chinese Dora the Explorer? I watched it once, it was hilarious.
How do you manage to stay a noob on all fields and not give into proness on any of them?
It's all about the attitude. Don't get cocky and you can be a noob at ANYTHING!
Mind sharing your all-time favorite song?
Probably The Odyssey, by Symphony X. I swear, it's like reading the book.
How good are you at playing it if you can?
I can't. Some songs I don't want to learn. It takes away from the magic of listening to it.
<Insert Awesome Word(s) Here>
<Pantaloons, Spigot>
Dom:
Where do you see yourself in both 5 years and 35 years?
Working for this company, of course. I think - wait, this isn't a job interview question?
I have no idea, to be honest. I don't know if life will take me down the musical path or the business path. We'll see what happens.
What are your go-to toppings when ordering pizza?
Alfredo sauce (I know it's not a topping, but it's a necessity) and chicken.
Tell us something embarrassing about your childhood.
I legitimately believed I was Batman for about 2 months.
Other than me (who would blatantly be number one), who were your favorite clan mates who've been lost to time?
Bobacupcake and Quest Kitty. Where are you noobs?
What is your favorite clan memory?
Probably when about 20 of us got together and killed the Corporeal Beast in bronze. It took like 45 minutes, but we did it, damn it!
And most importantly, do you still have the hat?
Of course I still have the hat.
MsKonnan10:
When we play late at night, you sometimes say you are going out to get ice cream...what is your favorite flavor? How far do you have to walk to get it? Have you ever dripped it on the keyboard? :P
Cherry Garcia. I have to walk about a block, and no, I'm very careful about not messing stuff up.
Wise Ork:
Ki vi estas?
Liz already asked this but.... I'm good. How are you?
The name of your friends chat at the time of writing is "Best Korea"; mind explaining why your FC is named like that?
There was a meme going around on 4chan for a while following the North Korea atomic weapon controversy... it was basically "North Korea is Best Korea!" I remember we rigged some singer's tour schedule to make a stop in North Korea, and there were tons of images floating around with Best Korea on them.
Wolfie:
You mentioned being worried because someone tried to revive an old topic about rants and you said you had a drunken rant on the last page. Which topic is this exactly and what was your rant about?
"Forum Venting." Long story short, I got drunk with my roommate while watching Troll 2 on finals week.
Miss Alaska:
Do you like broccoli?
...serious question.
Well... I can tolerate it.
ZapSpirit:
what is your favorite band and what's your favorite song of them?
Dream Theater. My favorite song by them is probably Octavarium, although it's so hard to choose.
Draz:
Coke or Pepsi?
Coke.
UofI Hawkeye: What is the meaning of noob? (beyond what it abbreviates)
I think that it means that a person has room to grow. So by extension, we're all noobs.
How about the meaning of life?
To have fun and fulfill your dreams.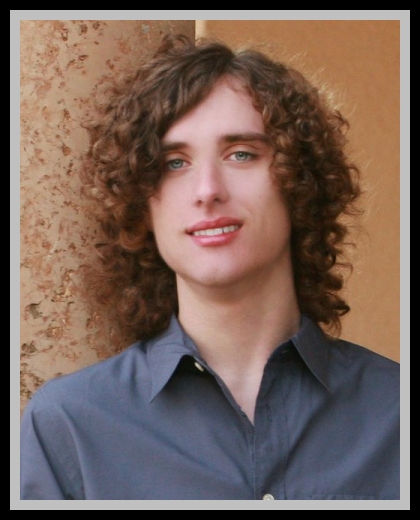 With such an angelic face, I still can't get over the fact that you could utter a bad word.  :lol!: Jesting aside, thank you for doing this interview, Ytse. It's not easy to be awesome, you just make it look that way. All the best to your future endeavors in real life and RuneScape.
~!~ ***** ~!~
Article by LizBeth
~!~ Christmas at the Citadel ~!~
A Party Announcement
by Konnan.
Clan Quest is going to have a Christmas Party!
We will hold it Sunday, December 23rd in the Citadel, and bring gifts for our fellow clanmates. A 'Secret Santa' gift giving will be organized. Sign up after December 6th if you wish to take part. We can distribute those gifts...or just bring anything from a 'nice hat or skirt for the ladies', or a 'colorful cape for the gents', to a 'piece of coal' (for the those listed on Santa's "Bad" list).
Wear your favorite holiday items: Santa Costume, Christmas Ghost outfit, Reindeer hat; wield your Candy Canes and Christmas Wands. Bring "Sparkles" to follow you around. The only thing that does not work is trying to plant your Wintumber Tree at the Citadel. (It is restricted to your POH.)
A must bring item is your

Snow Globes

. We will hold a Snow Ball Fight!
Now to get us in the mood, Nogard has dawned his Christmas outfit and is all set to help us pin the star to the top of our Christmas tree.
Date: Sunday, December 23, 2012 at 20:00 GMT = 2 PM CST - One hour after Tears of Guthrix. World 66.
~!~ ***** ~!~
BREAKING NEWS: There is going to be an Aussie New Years Party...details to be announced.
~!~ ***** ~!~
Article by MsKonnan
~!~ ***** ~!~
~!~ Recipes ~!~
~ by Lizbeth ~
**************************
Chocolate Gooey Butter Cookies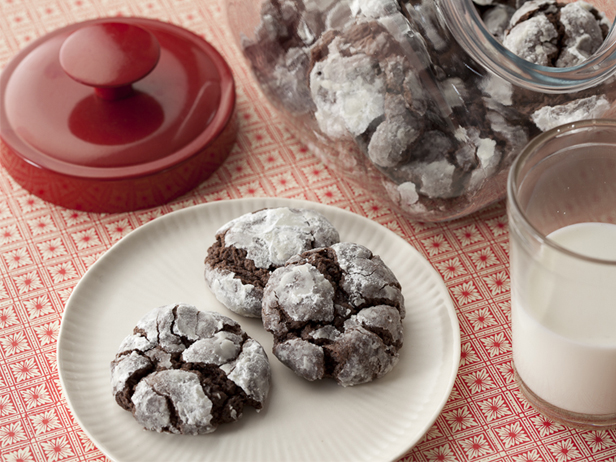 Ingredients:
1 (8-ounce) brick cream cheese, room temperature
1 stick butter, at room temperature
1 egg
1 teaspoon vanilla extract
1 (18-ounce) box moist chocolate cake mix
Confectioners' sugar, for dusting
Directions:

Preheat oven to 350 degrees F.

In a large bowl with an electric mixer, cream the cream cheese and butter until smooth. Beat in the egg. Then beat in the vanilla extract. Beat in the cake mix. Cover and refrigerate for 2 hours to firm up so that you can roll the batter into balls. Roll the chilled batter into tablespoon sized balls and then roll them in confectioner's sugar. Place on an ungreased cookie sheet, 2 inches apart. Bake 12 minutes. The cookies will remain soft and "gooey." Cool completely and sprinkle with more confectioners' sugar, if desired.
~!~ ***** ~!~
Article by LizBeth
That Sounds Familiar…
by Miss Alaska
**************
RuneScape. It's full of quests, swords, monsters, cabbage and, (for our amusement)…Cultural References! Yes, these cleverly added, real-world references the developers like to hide in dialogue, examine texts, books and general NPC characteristics can be a delightful surprise to budding adventurers like ourselves.
Christmas References!
'Tis the season to be on the lookout for RWR (real-world references)! Over the years, Christmas events in RuneScape haven't just been abundant with the snow implings, but also the witty one-liners hinting at our popular culture amongst other things. Here's a few goodies we've had in the past:
The Queen of Snow who starred in the 2007 Christmas event is named after the classic Hans Christian Andersen Snow Queen, but may also allude to the White Witch from The Lion, the Witch and the Wardrobe.

In the Christmas 2008 event as a reference to Monty Python's 'Life of Brian' film, Jack is not referred to as evil but just 'a very naughty boy'.
In the Christmas event of 2009 (A Christmas Warble), the story of the event is loosely based on the traditional Christmas story, A Christmas Carol.
For the 2010 Christmas event, The Heimland Games were a reference to the Highland Games which are often held in Scotland.
The Snow Angels in the 2010 event are a reference to the Weeping Angels in Doctor Who, a popular British sci-fi show.
For the Christmas 2010 event, when the trinket in the third room was used to change into seal form, a message appeared in the chatbox saying, "You are transmogrified into a seal!" This was likely a reference to Bill Watterson's cartoon strip Calvin and Hobbes, where Calvin builds a "Transmogrifier" and morphs himself into various animals.
The 2010 Christmas event's name (O Little Town of Daemonheim) was a reference to the Christmas carol, O Little Town of Bethlehem.
In the 2011 Christmas event, while laying out snow in the banquet room, if you examine the snow, the text reads "I'm dreaming of a white banquet". This is a reference to the Christmas carol "White Christmas".
You might have found these books during the 2011 Wizard's Tower Christmas event:
'Wizard 2: Cast Harder'
'Wizard 3: Cast Hard with a Vengeance'
'Fremlins - A book about why you shouldn't give drinks to Fremenniks after midnight'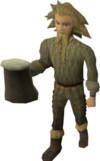 Mentioned in the 2011 Christmas event, Sinterklaas is the name of a saint in the Netherlands (holiday on 5 December) and Belgium (holiday on 6 December). Sinterklaas is also the origin of Santa Claus/Father Christmas.
Found in the 2011 Christmas event, Kris and Kringle are references to one of the names for Santa Claus, Kris Kringle.
In Christmas 2011, the cutscene where the player dodges the pudding cannonball is a reference to the movie The Matrix. The same animation is also used in the Agility arena, when dodging darts.
For the 2011 event, the examine option for the snow emiters is "BOOM! And the dungeon floor is gone!" This is a reference from a Cillit Bang advertisement whose slogan is "BANG! And the dirt is gone!".
Not a Christmas event, but the examine text for an ice titan is "Frosty the highly violent snowman." This is a reference to the popular song, Frosty the Snowman.
Hope you enjoyed these jolly real-life references, and have fun spotting those possibly hidden in the 2012 event!
...and mind you don't feed your brandy to any Fremenniks.
Reference: I used the helpful fansite, RuneScape Wikia, as reference to these references  ;)
~!~ ***** ~!~
Article by Miss Alaska
~!~ Securing your account from hackers part 3 ~!~
by Wolfie
***********
Disinfecting an infected computer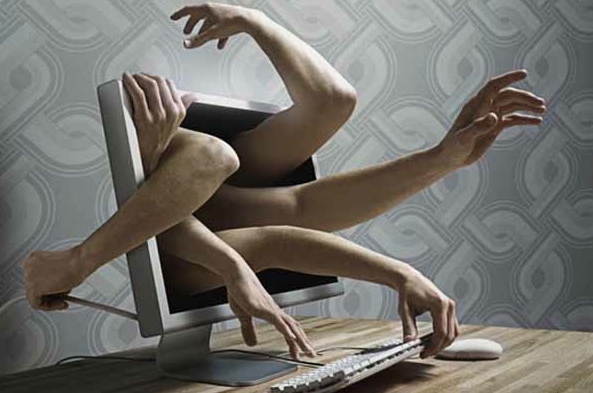 Step 1, Installing a Virus Scanner
When a computer is infected the hackers that programmed the malware know antimalware programs are constantly being updated in new ways to fight their malware and the best way to stop someone from running a scan is to block any attempt to download one. As such an infected computer may try to prevent you from installing security programs, this will be the hardest step because once the program to remove the threat is on your computer the battle is pretty much over so all viruses fight the hardest in this first stage if they make the effort to try and stop you at all. Common methods include redirecting your internet searches so when you search for an antivirus you instead use a different search engine with a bunch of bogus results, or the results of your search get changed to a bunch of bad links; also going directly to known antiviral websites may be prevented because there are under 50 commonly used virus removal programs so the virus may be programmed to go to a fake website that looks like the program you want and will actually trick you into downloading another virus. Some viruses even stop your computer from registering removable drives so you can not download an antimalware program on a flash drive with a clean computer and then manually bring the cure to the computer bypassing the internet.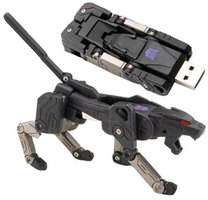 The first thing I recommend is to have a flash drive with an antimalware program on it. This flashdrive should have just an antimalware program on it and nothing else. Flashdrives are cheap and you can pick up one for $5 or less almost anywhere (gas stations, amazon, ect). Once again, you should not have any important files on this flashdrive because any portable memory you connect to an infected computer has the potential to become infected. Assuming you did not think of this and have no way to get a flash drive or your issue is urgent or the virus is blocking your attempts to install portable media devices then just keep reading, if this works skip to Step 2.
If there is no way to connect external devices to your computer then you should try downloading an antimalware program. If the virus prevented a flash drive from registering this is almost never going to work but it is worth a shot. If you notice your searches are being redirected, clicking the links takes you to a different website, the antimalware program's website won't load or has been switched with a different website entirely it means things have just gotten difficult.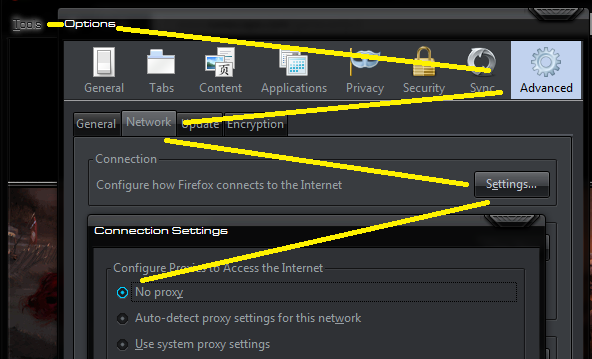 If you are not using Firefox as your internet browser skip this section, if you are open it up and go to Tools > Options > Advanced > Network > Settings and you should notice the virus has set your connection to use a proxy, this proxy is what is redirecting your internet traffic and to remove it all you have to do is make sure "No Proxy" is checked then hit apply/ok. Most viruses will change the proxy settings back every time you close your browser so make sure to download an antivirus before you close it out. If this works go to Step 2.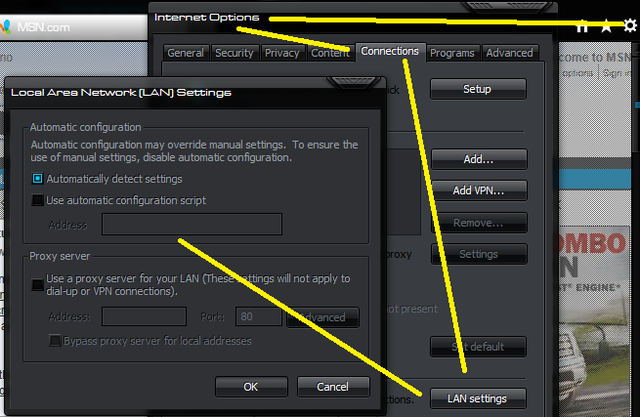 If you are using Chrome it uses your Internet Explorer proxy settings so the instructions for both are the same. Pull up internet explorer ("C/Program Files (x86)/Internet Explorer/Iexplorer.exe" if you haven't used it since the day you got your computer and never looked for it ever again) then click Tools (The gear icon in the upper right) > Internet Options > Connections > Lan Settings and you should notice the virus has set your connection to use a proxy, this proxy is what is redirecting your internet traffic and to remove it all you have to do is make sure "Use a Proxy" is unchecked(There should be NO checkmark) then hit apply/ok. Most viruses will change the proxy settings back every time you close your browser so make sure to download an antivirus before you close it out. If you do not have one of these three browsers it should be very similar so you can either figure it out yourself or uninstall your browser until after you fix your problem. If this works go to Step 2.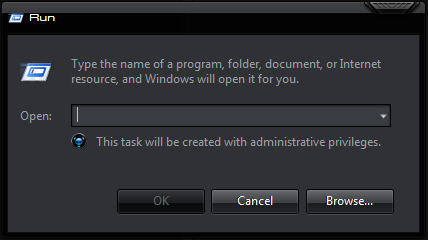 If you are still reading this it means the virus is blocking both your internet access and your ability to connect portable media devices. Luckily this issue is not uncommon and to fix it you simply need to remove the proxy setting then download an antimalware program without opening up your internet browser. Start by uninstalling all browsers except for IE or Chrome or if your virus is stopping you from uninstalling programs go to C/Program Files(x86)/*whatever browser you use* and delete it. (Some browsers come with uninstall programs inside the install folder if you want to look)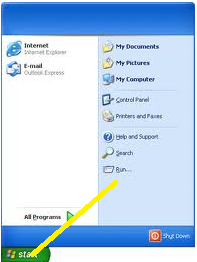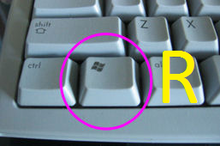 Now to open up your Internet Explorer Lan Settings without opening up Internet explorer go to your Startmenu and on the right half it should say "Run..." somewhere, or press the windows key (The key between "Ctrl" and "Alt" on the left side of most keyboards with the windows logo on it) and "r" at the same time. Once you have the run window open type in or copy and paste "Inetcpl.cpl" and hit ok. This will open up the menu to change your IE internet options (which chrome also uses) so go to Connections > Lan settings and make sure "Use a proxy" is unchecked.

Even if the virus is blocking you from using the internet your connection is now currently a clean, viral proxy free connection so all you have to do is use your browser with a program that isn't blocked by the virus from connecting to the internet, like a system program. So pull up any "my documents" window or press "Windows key" "E" and in the address bar where it says the file path type or copy and paste "http://downloads.malwarebytes.org/file/chameleon" without quotes then hit Enter. This will download Malewarebytes AntiMalware on your computer and officially get you passed the hardest step!

Step 2, Getting your Virus Scanner running
The second line of defense for viruses is to stop whatever antimalware programs you are using from installing or scanning properly. Luckily viruses have to let some programs run or your computer wouldn't even turn on and Antimalware programs have evolved to run undetected or disguise themselves to look like essential system processes viruses wouldn't block. When Installing on an infected computer or a flash drive that will be used to clean infected computers I highly recommend using Malwarebytes Antimalware Chameleon feature. This can be downloaded from http://downloads.malwarebytes.org/file/chameleon and the instructions for use are very simple:
1. Make certain that your PC is connected to the internet and then open the folder where you extracted Chameleon to and double-click on the Chameleon help file and then follow the onscreen instructions to use it.
2. If the Chameleon help file itself will not open, then double-click each file one by one until you find one that works, which will be indicated by a black DOS/command prompt window. (Do not attempt to open mbam-killer as that is not a Chameleon executable and serves a different purpose)
3. Follow the onscreen instructions to press any key to continue and Chameleon will proceed to download and install Malwarebytes Anti-Malware for you.
4. Once it has done this, it will attempt to update Malwarebytes Anti-Malware, click OK when it says that the database was updated successfully.
5. Next, Malwarebytes Anti-Malware will automatically open and perform a Quick scan, and upon completion of the scan click on Show Results and have MBAM remove any threats that are detected. Click Yes if prompted to reboot your computer to allow the removal process to complete.
6. After your computer restarts, open Malwarebytes Anti-Malware and perform a Full Scan to verify that there are no remaining threats.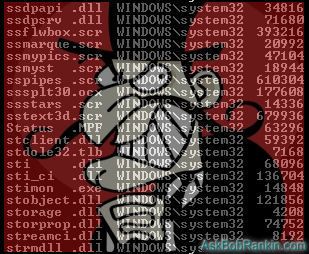 Step 3, Checking for Rootkits
Rootkits are a more sneaky kind of virus that hide themselves away and can be almost impossible to detect. To check for rootkits I recommend using TDSSKiller available free from: http://support.kaspersky.com/faq/?qid=208283363 and if it gets any positive hits you should ALWAYS take the recommended action. Rootkits can be so ingrained in your system removing them could cause your computer to never load again so sometimes the only thing you can do is quarantine them, copy whatever files you need to another location, then reinstall windows. If you have any trouble installing or running a rootkit detector you should take it as a sign you still have a virus on the computer and find another rootkit detector. Just to be safe scan again with Gmer which you can also get for free from http://www.gmer.net/ and remember to ALWAYS take the recommended action.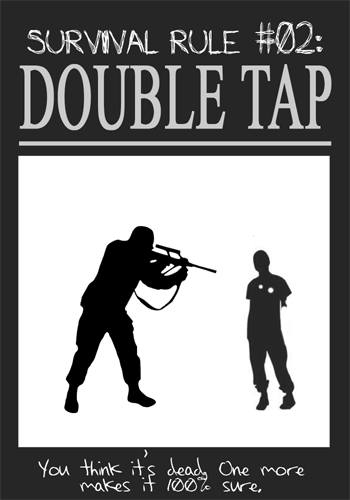 Step 4, The Double Tap
If you have been following up until now you have installed a camouflaged Malware scanner, and performed at least one full scan with it, and 2 more scans with a rootkit detectors. It is important to know that no scan comes with a 100% detection rate, and also whatever virus was on the computer either disabled/removed the old antimalware program or found a way to work around it, if they even had one on the computer. To be 100% sure you haven't missed anything and prevent further infections I strongly recommend uninstalling ALL antimalware programs on the computer and putting a new one on, or at the very least a fresh install of whatever program they were using, then restarting the computer and running a full scan with the fresh antimalware program. After the scan has completed you will have scanned the computer twice with full scans from two different programs, once from an Antimalware scanner and again with a full time Antimalware program that will protect the computer from now on, and scanned twice with two different rootkit detectors.
While no scan is 100% using two scans from two different programs with near 100% detection rates you can safely declare the computer both Virus and Rootkit free at this point! This brings my series on account security to a close. If you read all 3 articles give yourself a pat on the back for making it this far and learning the ins and outs of keeping your computer more secure than the average nuclear power plant!
~!~ ***** ~!~
Article by Wolfie
~!~ AVANT-GARDE POETRY CORNER ~!~
Hero
by Wise Ork
A dying man laying alone in the field
Nobody knowing the burden he had to wield
His broken sword laying by his side
Nobody knowing the man's true might
Let me tell you his story so you will discover
The life he had lived, a lasting endeavour
It all started on a forgotten little farm
Farming his crops, far away from all harm
Then they came along, hundreds of men
Sent for destruction in name of King Gren
Taking a pitchfork and an old wooden shield
He unleashed all his power, after so long being sealed
The attackers were baffled, nobody expected
An old warrior's spirit, in the boy resurrected
"The seal of King Argon, it has been broken!"
"Be quiet you fool, the curse must stay unspoken!"
"He must be captured, imprisoned forever!"
"Good luck doing that, the boy seems quite clever."
But as no-one expected the boy joined their talk
"I will come with you, if away from this village you walk."
"We have a deal, your friends will be spared"
After which the men to the village declared:
"We have what we want, we'll leave you in peace...
But don't follow us, or he'll become Swiss cheese!"
After a long ride on horseback they fin'ly arrived;
A strong-guarded city with walls so white
As they entered the palace, a loud voice could be heard
"Who is this boy? He seems quite absurd"
"My King the great, this boy has a story
King Argon within him, locked up he must be!"
"YOU DARE BRING THE CURSED ONE SO CLOSE TO MY THRONE?!"
After which King Gren blew his big, golden horn
Faster than light the King's wizards came in
"Cure this boy from King Argon within!"
"I'm sorry my lord, that curse is too strong
but we have a suggestion: keep him for long
and when time has come he will join your side
Argon long forgotten, the boy will bow before your might"
As time went by the boy got his training
and King Argon's curse from his soul was draining
Then it got to the point where King Gren needed forces
5.000 on foot, 100 with horses
The boy was a fighter, so they send him to war
The road was long, their battlefield far
As the men all arrived and prepared for the fight
The boy noticed something, at the end of the sight
"Those were the people that raised me! Must I really go on?"
"They turned their backs on you, now you gotta be strong!"
"Yes Warchief, I won't let you down!"
Then came the attack; city versus town
But in the midst of the fight, the boy hesitated:
"I will join my friends, don't care if I'll get decapitated!"
A soldier ran to the Warchief in hurry
"Warchief, the boy! I'm starting to worry!"
"He joined their ranks? What's the big point;
1 little soldier, I will enjoy his disjoint!"
But before the Warchief could strike his blade,
the boy unleashed their very worst fate:
"I command the seal of King Argon, be broken!
Be free in my soul, your name no longer unspoken!"
And as he shouted these words in the air
all of a sudden, everyone was aware:
"I AM FREE" shouted King Argon with might
The boy found new strength, which determined the fight
But when evil was gone, the King did not halt
"Everybody will die, boy, and it's all your fault!"
So without control, the boy hacked and slashed
His beloved friends, their skulls were now smashed
But before going further, the boy suddenly yelled
"King Argon the fighter, your force will no longer be felt!
I command the seal, come back to my soul!"
"ARE YOU A FOOL? DEATH COMES WITH YOUR GOAL!
Once the seal has been summoned when I am this strong
Your life will end too... The decision you made, was wrong!"
"I don't care if I die right now and here
I know I will die to end your cheer!"
And as the words were spoken, a force struck the boy
King Argon was dead, but so was his toy...
~!~ ***** ~!~
Article by Wise Ork
Sinterklaas
Article by: Cireon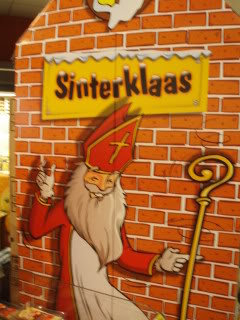 For most people, December is the month of Christmas. However, in The Netherlands, Santa Claus is not the only man giving presents. December 5th is the birthday of a well known saint: St. Nicholas. However, in Dutch, this man is commonly called Sinterklaas. The person most of you will know as Santa Claus, was originally derived from the Dutch Sinterklaas.
Origin
It is commonly believed that Sinterklaas is inspired by the gift giver Saint Nicholas. He was bishop in Myra, which nowadays lies in Turkey. He had a reputation of giving secret gifts to people. He used to put coins in shoes of people that left their shoes for him. This habit is still recognizable in the modern day tradition.
The Dutch tradition
Every year, halfway November, Sinterklaas arrives in The Netherlands on his steamboat from Spain. This event is broadcasted on television and every year thousands of children are present at the arrival. Among Sinterklaas himself, there are also a lot of servants which join him. These servants are called Zwarte Pieten (Black Petes) and are represented by people with their faces painted black and black curly hair, dressed in colourful, 17th century dresses (see image).
In the days Sinterklaas is in the country, children can leave their shoes at the chimney. It is told that Zwarte Pieten then climb through the chimney to fill their shoes with presents, similar to the presents Saint Nicholas gave. When children place their shoes, they sometimes add a drawing or a carrot for the horse of Sinterklaas, Amerigo.
The whole event leads up to December 5th, "Pakjesavond" (present night). At this night, children are being given presents. Usually, when children get older and find out Sinterklaas is not real, people decide to draw names. A few weeks before this day, everyone participating writes his/her name on a piece of paper together with a wishlist. Then all pieces of paper are put in a container and distributed among the participants. Every participant then buys present for the person he/she drew from the container. This presents are usually packed in a package called a "surprise" with a joke. For example a box filled with slime which has to be searched before the real present can be opened. Most presents given during the event include a small rhyme which tells a funny story about the person that is to open the package, usually related to the present itself.
Sinterklaas and Santa Claus
Santa Claus is derived from the Dutch Sinterklaas. New York was originally a Dutch colony called New Amsterdam. After the American Independence War, a group of people from New York wanted to reintroduce the Dutch tradition, because it represented the non-English past of New York. The Dutch figure Sinterklaas then merged together with the British Father Christmas to create the Santa Claus as he is now known amongst Americans.
Sources
If you want to know more about the Dutch tradition or the origin of Sinterklaas/Santa Clause, you can use the following Wikipedia articles as a start to your search.
http://en.wikipedia.org/wiki/Santa_Claus
http://en.wikipedia.org/wiki/Sinterklaas
http://en.wikipedia.org/wiki/Saint_Nicholas
Article by Cireon
~!~ SPOT THE DIFFERENCE ~!~
by Konnan, to help out our Busy Lizzy
Thou shall not cheat :)
1. Mustach is smaller. 2. Extra Belt loop. 3. Stripe is missing on glove. 4.Flag is longer. 5. Santa's button is missing. 6. Estra holly leaf on toy sack. 7. Sleigh bell is missing. 8. Stripe on ball is wider.
~!~ ***** ~!~
Article by MsKonnan
~!~ CHRISTMAS RIDDLES ~!~
By Konnan
1.) What is a Snowman's favorite lunch?
A.) An Iceberger.
2.) What do Vampires put on their Christmas Turkey?
A.) Grave-y.
3.) What do you get when you cross a Snowman with a Shark?
A.) Frost bite.
4.) How is the Christmas Alphabet different from the ordinary alphabet?
A.) The Christmas Alphabet has NO EL.
5.) How do sheep say Merry Christmas in Mexico?
A.) Fleece Navidad!
6.) Why did they let the Turkey join the Band?
A.) Because he had the Drumsticks.
7.) If Athletes get athletes foot, what do Astronauts get?
A.) Missletoe.
8.) Why does Scrooge love Rudolph the Red Nose Reindeer?
A.) Because every buck is dear to him.
~!~ ***** ~!~
Article by MsKonnan
~!~ ***** ~!~



Astrological Concepts



Your Horoscope for the Month of December, 2012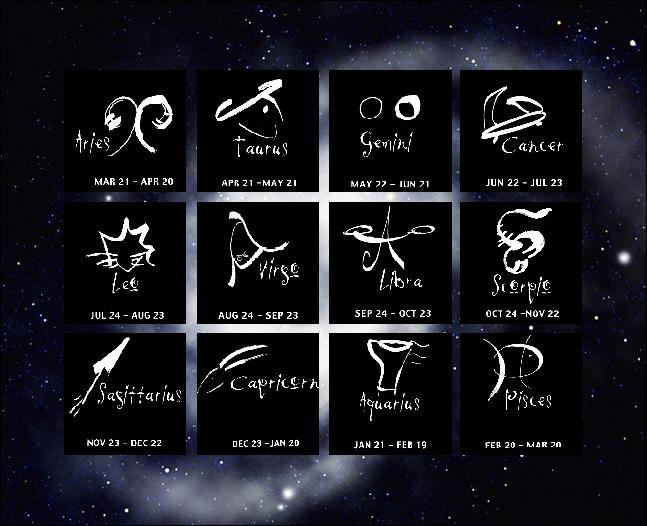 Aries (21 March – 20 April)
Work is very rewarding this month, yet you still manage to find ways to break the routine. You are very busy expanding your horizons, whether it's through actual travel or armchair travel . At times, you may come across as opinionated, but it's more likely enthusiasm for sharing your thoughts. Romance is to be found when you are enjoying non-routine activities. December presents a nice balance of recognition and accomplishment, as well as recreation and love. A stellar romantic opportunity occurs on the 4-6, and professional rewards arrive in the last week.
Taurus (21 April – 21 May)
Sharing, intimacy, finances, and power plays all figure strongly for you in December. In the first three weeks of the month, you are thinking strategically, making plans, and watching others around you more than you are participating. You stand to gain much from your observations! The last week of the month brings with it buzz of travel or educational opportunities, most likely involving a partner, who has been going through a lot of changes recently. Creative avenues open up on the job this month, and your credibility soars.
Gemini (22 May – 22 June)
Balancing your needs with those of a significant other involves plenty of negotiating and back-and-forth before arriving at any conclusions this month. Times like these require a certain amount of tact and a need to let others take center stage for the time being. A loan or repayment is likely to make headlines for you towards the end of December. A personal project could bear fruit around the Full Moon on the 12th, which occurs in your sign. An intimate conversation with someone special can be very revealing mid-month.
Cancer (23 June – 23 July)
You simply can't wait until the New Year to begin fulfilling your resolutions regarding health, fitness, and lifestyle changes. The time is now! You are raring to go, ready to completely rework your routines. You have more energy than usual for work, projects, and anything that involves reorganizing and restructuring. Taking care of details is what is on your mind now. The last week of December brings intense energy to a partnership or significant relationship. The need for changes in your approach to a partnership becomes apparent now.
Leo (24 July – 23 August)
The first three weeks of December are exciting and stimulating for you. This is a decidedly romantic and creative period for you. You have special magnetic appeal, extra energy, and a real yen for excitement now. Creative Leos will be on a roll, producing more than ever, and publishing opportunities may be forthcoming. The last week of December features a job offer or opportunity, possibly a work-at-home endeavor. Don't wait until the New Year to make resolutions regarding health and fitness the time is now.
Virgo (24 August – 23 September)
A scurry of activity in and around the home or with family is in store for you this month. You are busy with preparations, repairs, and re-organizing and enjoying every minute of it! It is a fabulous time to get your nest in order and functioning smoothly. The last week of December is positively intense for romance and intimacy. An exciting proposal or opportunity regarding love, recreation, and creativity comes your way. The holidays for you in 2012 are likely to be especially magical and memorable. Love is in the air!
Libra (24 September – 23 October)
An especially busy mostly pleasantly so period is in store for you in the first three weeks of December. It can get a little hectic, with many errands to run, more ideas than you can realistically implement, and plenty of contact with friends, siblings, and neighbors. It is a time of networking, and you're coming across very smoothly. The last week of the month (and year!) is revealing and perhaps intense for family matters. From the 7th forward, great energy for attraction, entertainment, and romance is with you.
Scorpio (24 October – 22 November)
In many ways, December is a money month for you. You enjoy extra energy and enthusiasm for increasing your income. It's an excellent opportunity period for a bonus or raise that truly makes a difference in your life! You could be taking on a bigger work load at the same time. If you're waiting for money in the form of a loan or repayment of a debt to you, it's likely to arrive around the Full Moon on the 12th. December is a banner month for finances, communications, and learning.
Sagittarius (23 November – 21 December)
Energy, verve, and confidence are with you this month, until the last week of the month when your life winds down, quite appropriately! Until then, it s hustle and bustle, and matters are definitely working in your favor. Don't be surprised if romantic opportunities find you easily and when you least expect them it's just that kind of month. A love interest has your best interests at heart just now. A proposal involving money comes to you in the last week of December. Writers and artists are especially inspired during this period.
Capricorn ( 22 December – 20 January)
Issues revolving around your family and the past capture much of your attention this month. While others are racing around you, preparing for the holidays, you are enjoying a sense of peace. The last week of the month begins a power period that you take with you into the New Year. Tremendous energy and initiative is with you as you embark on a journey of internal change and personal discovery. It feels like you can move mountains. The key to harnessing this energy is focus on a natural talent for you!
Aquarius (21 January – 19 February)
December is ripe with opportunity for envisioning new projects and goals for your future. Friends, acquaintances, and groups will certainly keep you busy. Romance, however, is mostly quiet until after the 7th, when Venus, the goddess of love, enters your sign and stays there into the New Year, bestowing beautiful energy for attracting what and who you want into your life. It's a mostly easy month, save for some impulsive energy mid-month, when overspending or speculation could be costly.
Pisces (20 February – 20 March)

In most ways, December is a high profile month for you, except for on a romantic level, which is satisfyingly private. You may be put in charge of a private matter. Secrets are revealed and revealing. Intense energy comes from a friend in the last week of the month. It is virtually impossible to escape professional attention this month. The 12-16 is especially fortunate for work and financial matters. Your work is recognized and rewarded, you come across as especially competent, and you experience a professional peak of sorts.
~!~ ***** ~!~
Horoscope Source:
Article by LizBeth
~!~ ***** ~!~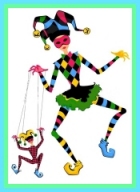 Christmas Trivia
*The song "White Christmas" holds the credit as the most-selling Christmas single of all time.

*Santa Claus has nine reindeer counting Rudolph that pull his sleigh.

*Saturnalia, was the Roman's holiday that was celebrated in December.

*It wasn't until about 200 years after Christ's death that Christians started celebrating his birth.

*In northern Europe there was a holiday known as Yule. People celebrated this holiday by making great fires.
They then would dance around the fires, yelling for the winter to end.

*Austria was the first country to issue a Christmas postage stamp.

*Silver and gold are the popular Christmas colors after red and green.

*Eggnog, the popular Christmas drink, was an American discovery.

*The Christmas carol, 'I Saw Momma Kissing Santa Claus' was made famous by Jimmy Boyd when he was just 12 years old.

*Christmas lights were invented by the American Ralph E. Morris.

*W. C. T. Dobson invented the Christmas card.

*Canada is the largest exporter of Christmas trees.

*King's Canyon National Park, California, USA, has the world's largest Christmas tree.

*Coca-Cola made the concept of Santa Claus popular in America.

*There are twelve days between Christmas and the Epiphany.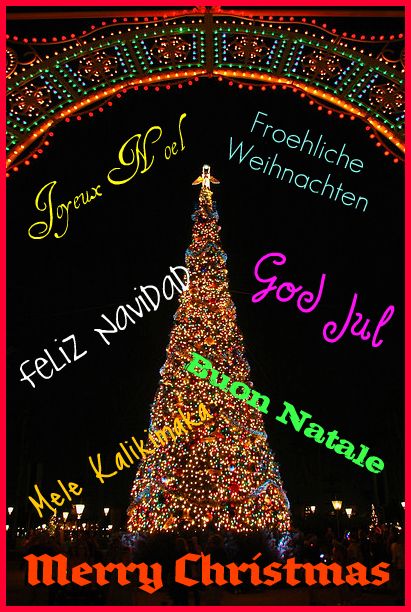 For your information:
The photo above is the traditional Christmas tree that can be presently seen at Epcot Center in Disney World, Florida. It is a gigantic 69 feet (21 m) Norway spruce which stands in the center of the Plaza that divides the Future World and World Showcase. Besides the lovely ornaments, the tree is surrounded with enormous ribbons with Christmas greetings in different languages (some emblazoned on the graphic). In Tagalog, which is a Philippine language, we say, "Maligayang Pasko". The tree topper is an angel holding a globe signifying Peace on Earth.
From the Clan Quest family to yours: Happy Holidays!
~!~ ***** ~!~
Article by LizBeth